Sharing our expertise to upgrade your coffee offering.
Let's work together to improve your coffee service. We are more than just a coffee wholesaler. We work closely with La Marzocco and many other high-end manufacturers, and are able to provide high-quality equipment and grinders to our customers at competitive prices. We are also happy to offer advice and consultation on the next steps for your business.
We want your coffee to taste the best it possibly can, and are dedicated to giving you the tools, training and materials to make this possible.
THE BRIEF Tom Oldroyd wanted a high-quality coffee service for his first solo restaurant in Islington, but had limited space in his kitchen of only four square metres.
OUR SOLUTION We provided a space-saving single group machine and our single- and double-shot ProPods for single serve predosed coffee.
THE BRIEF One of the UK's fastest growing coworking spaces with 5 locations wanted a rotating selection of single origin coffees and training for residents.
OUR SOLUTION We provided a bespoke range of single origin coffees for their brew bar, rotating with the seasons. We also host regular training and coffee workshops for all of their residents.
THE BRIEF An innovative ice cream company wanted a bespoke coffee blend for their three locations London.
OUR SOLUTION Working closely with owners Ahrash and Nyisha, we developed a bespoke blend and label that perfectly compliments their innovative nitro ice creams, and consulted on equipment purchase for their new Soho location.
We don't see our stockists as clients, but partners. Our wholesale service is based around three promises:
Quality.
We wouldn't be doing this if we didn't believe that we have the best products around. You can rely on us for the highest quality coffee, the best equipment and support.
Our coffee is lovingly roasted in North London on a state-of-the-art Giesen roaster. Our coffee offering changes with the seasons, reflecting the highest quality produce available at the time.
Trust.
Whether you are starting a new and exciting venture, or just changing your supplier, we recognise how important having a reliable partner is. Our support team are all on the ground in London, so we can be on call anytime. We personally visit all new clients to help advise on their setup and how to work with our coffee.
We are able to supply coffee within 24 hours of ordering (Monday to Friday), and can rush a delivery to you if you unexpectedly run out mid-service. Find yourself in a sticky spot? Just give us a call and we'll sort it out.
Support.
We've got your back. All the time. Our network of technicians and engineers are just a call away if the unthinkable happens, and you are left without serviceable equipment. With our team of experienced baristas and trainers, we are able to provide complimentary training and on-going support to all new clients.
We'll run training sessions for all of your staff to get them up to speed, ensuring that they can get the best out of our coffee. Best of all, we'll come to you, wherever you are, so you can be trained on the equipment that you'll be using day in, day out.
And a few months down the line, we'll pop back in for a refresher session. Simple.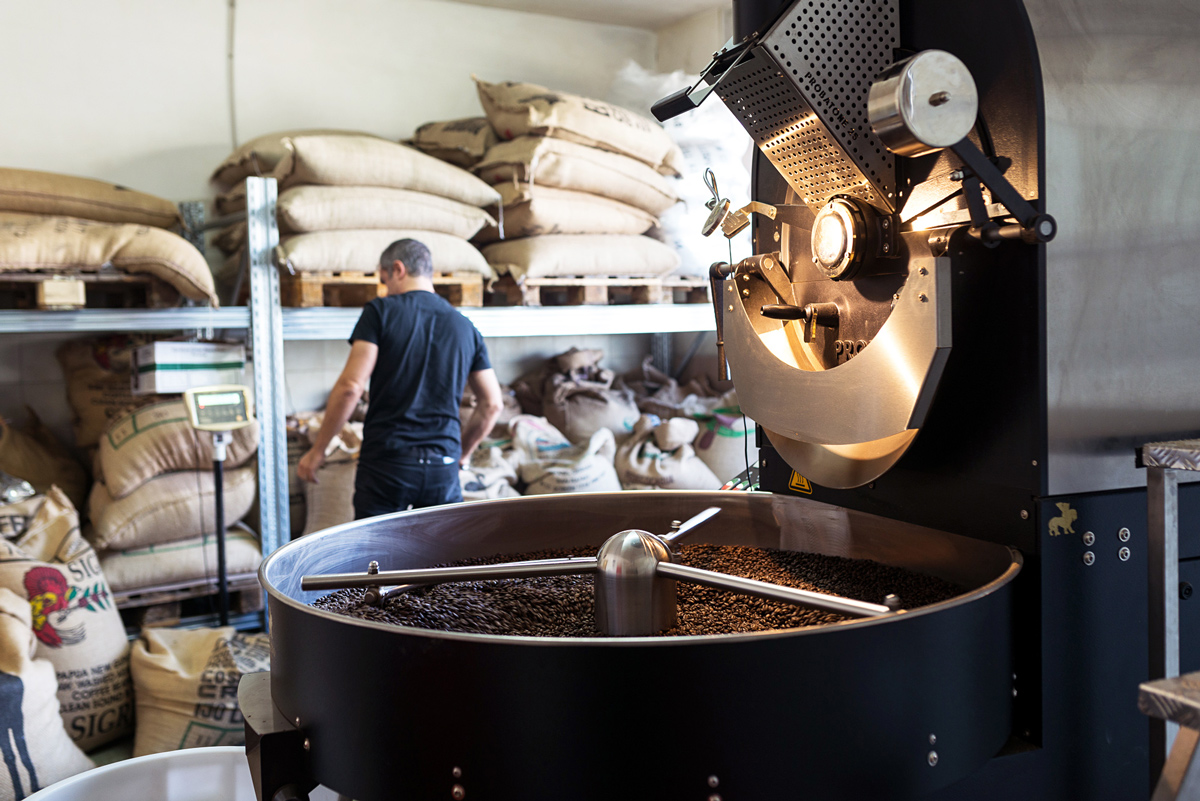 Interested in stocking Terrone or finding out more about our coffees?
Please complete the form below and someone will be in touch.